If you were here about a couple months ago, ALoHA looked like this:
But sadly, due to some excused, and some just MIA, our org has been reduced to this: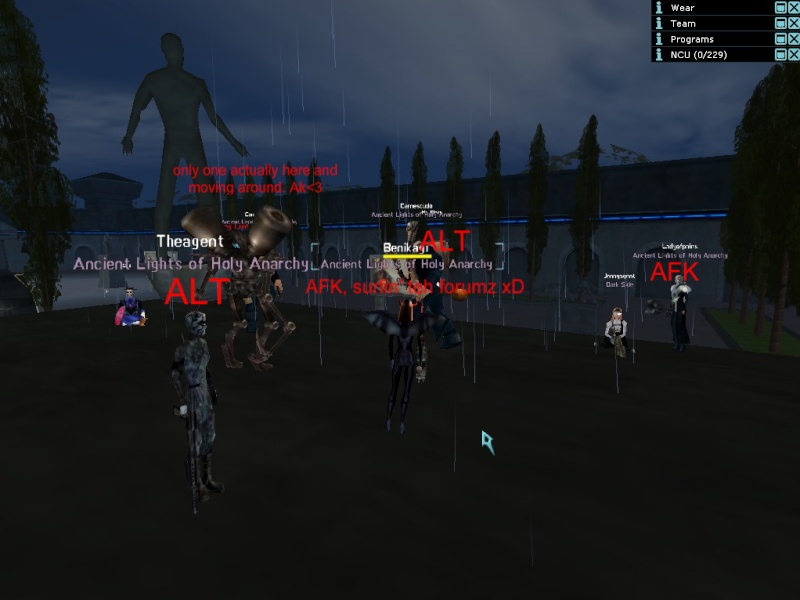 I admit I've been gone for some time now, but not without a good explanation. I'm now back and ready for action.
A decision by two Generals and the org president himself has been made that there shall be a temporary rule in tact until our org is lively and full once again.
ALL GENERALS SHOULD HAVE AN EXCUSE TO BECOME MIA! All generals who are MIA for more than two months shall now be on probation* and MUST be on in the next month or suffer being demoted, or possibly kicked, from the org. Keep in mind, probation means that you are not to recruit, host raids or parties, or anything without another General's(who's not on probation) consent.
* - Generals with explanations on their absences will not be put on probation. (Please contact AK, D, or I to explain your reason.)
Even though this rule may be temporary, it could become permenant. If we get all of our members back, we are NOT going to lose them again. If we take this rule off and people start going MIA, IT WILL BECOME PERMANENT.
-Rules may change, so please keep checking on the forum.-